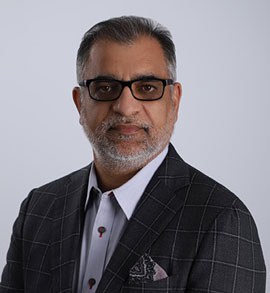 Nikhil Patel MD
Dr. Nikhil Patel has over 18 years of experience as an Interventional Radiologist. Trained at University of Rochester, Rochester, New York, where he stayed back as faculty and within two years, became one of the youngest in the country to be named the "chief of Interventional radiology". He was instrumental in starting a Liver and Biliary intervention program in affiliation with the Liver transplant team. During his tenure at the University, he has published many research papers and has authored a textbook titled "Interventional Radiology Secrets". While in New York he was named "New York top docs'' for three consecutive years. After leaving New York to move close to the west coast, he joined an outpatient private practice group in Phoenix, AZ, specializing exclusively in performing Peripheral Artery Disease (PAD) work for three years.
He has performed over 3000 PAD procedures and pioneered new techniques to refine the treatment. He was involved in training many physicians who are now practicing PAD work all over the country.
Dr. Patel has finally come home to California, where he grew up. He is delighted to join Chino Vascular & Surgery Center. Dr. Patel brings a wealth of knowledge and experience in PAD work. He will be a valuable addition to our Surgery Center and to serve our local community. He is one of the very few highly skilled physicians in the area to go down to the toes to treat very complex cases to prevent amputation. Dr. Patel's caring nature and ways to connect with everyone makes him very popular among his patients.
Dr. Patel is also a co-founder of "NANA Trust" in India which provides free vascular care to the under-served population.