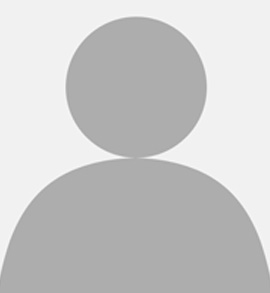 Sanjiv Kumar Jain, MD
Dr. Sanjiv Jain *MD* is a Fellowship Trained Pain Management specialist with vast clinical experience. He received fellowship training in interventional pain management at Henry Ford Hospital, Detroit after completion of Anesthesia Training at Texas Tech University Health Sciences Center.
He is one of the very few Pain Specialist who are board certified by four different specialty boards – American Board of Anesthesiology, American Board of Internal Medicine, American Board of Pain Medicine and American Board of Anesthesiology-subspecialty board in Pain Management American board of Hospice and Palliative Medicine and American Academy of Pain Management also Certify Dr. Jain. He has been in pain management practice for nearly 20 years.
Pain is one of the most prevalent medical problems in today's society. Unfortunately, based on recent studies it is also one of the most under-treated medical complaints. Chronic neck and back pain is an agonizing reality to millions of Americans. Traditional methods of treatment include pain medications, chiropractic manipulation, physical therapy or surgery. But did you know that there are new, effective methods of pain relief now available?
Chino Vascular & Surgery Center offers a full range of treatments for chronic pain management.
UNDERSTANDING CONDITIONS:
CERVICAL PROCEDURES:
Spine Anatomy
About Herniated Discs
About Lumbar Radiculopathy (Sciatica)
About Spinal Stenosis
Epidural steroid injection
Transforaminal injections
Facet Joint injections
Diagnostic Medial Branch nerve injections
Radio Frequency Rhizotomy
Discograms
Stellate Ganglion/sympathetic blocks
Discography
THORACIC & LUMBAR PROCEDURES STIMULATORS:
Epidural steroid injection
Transforaminal injections
Diagnostic Medial Branch nerve injections
Radio Frequency Rhizotomy
Discography
Vertebroplasty
Percutaneous Disc decompression
Facet Joint injections
Diagnostic Medial Branch nerve injections
Radio Frequency Rhizotomy
Dekompressor Discectomy
Percutaneous Disc Nucleoplasty
Sacroiliac Joint Steroid Injection
Lumbar sympathetic block
Celiac plexus block
Hypogastric plexus block
Percutaneous Lysis of adhesions (mechanical and chemical)
RACZ Caudal Neurolysis
Implantation, Programming and Management
Pyriformis Injection
Spinal Cord Stimulators trials and implantations, cervical and lumbar areas
Spinal Cord Stimulators Programming and Management
Intrathecal Pump Implant
OTHER
Peripheral nerve blocks: Suprascapular, Occipital, Ilio-inguinal, Intercoastal, Supratrochlear, Supraorbital, Infraorbital, Mental, Genitofemoral, etc.
All joint and bursa injections (Hip/Shoulder/Knee/Sacroiliac, etc.)
Botox and Myobloc Injections For Pain
Gassarian Ganglion Blockade
Scar Neuroma Injections
Occipital Nerve Blocks
Piriformis block